Spaarne Gasthuis uses regular dialogues to create a culture in which collaboration, co-creation, engagement and better decision-making go hand in hand. With the CircleLytics Dialogue online platform, managers take decisions that are broadly supported by their colleagues, and which come about in a smarter way. Colleagues feel – and above all: truly become – involved and use the brainpower of the group. Moreover, they feel heard and valued because their opinions matter and the solution that is thought up is actually used. Concrete questions, concrete solutions, concrete actions.
How did Germanic tribes do that long ago? Well, the leaders of the group would stand together and discuss plans for the future. People sat down and listened to the leaders. There would be a swelling hissing, rejecting sound, which meant that the listeners did not like the plans. The leaders heard it and knew that there was no support for their plan and that they had to change it. If the people liked the plans, they would make an approving sound, so that the leaders knew where they were at. Leaders or managers within a company or organisation need support for their policies and decisions. Whether they are nurses, doctors and managers or, like in this example, long before the turn of the century, the principle nothing about us without us, is the same. Good leadership understands that employees are the ears and eyes of the organization, and their behaviour and actions determine the organization's performance.
Creating support through online co-creation
CircleLytics: "The principle of creating support within the group seems to have been lost several decades ago. Instead, companies and organizations are using a different, technical way of decision-making in which time clocks, individual assessment, KPIs and performance packages are central. A more individualistic, hierarchical view of people: "we determine top-down about you, measure individual performance, assess and settle individually and lead on the basis of productivity". And with that, the connection between people within an organization has disappeared and the mutual learning capacity is lost. That is a pity, because you know more as a group than individually, even as many individuals together."
Employee survey does not work
Spaarne Gasthuis: "Another important fact is that employees want to feel heard. So, filling in an employee survey with multiple choice answers, where you cannot express your opinion and never hear from again, does not work and people are fed up with it. CircleLytics is based on the insights into how we learn and want to be heard. This helps to develop the online dialogue that gives all employees the opportunity to contribute their opinion, knowledge and experience in a structured way. The platform ensures that employees can respond to each other's opinions and learn from each other, reflect and even come to new insights and make them visible. So they hear from each other immediately and together they influence the mindset. Collaboration. Co-creation."
Read here also what Philips says re faster manager action and how dialogue goes beyond surveys.
Asking for opinions, co-creation and resolving
Spaarne Gasthuis: "As manager of a department in Spaarne Gasthuis, why not ask the nurses in your team how they think they can spend less time looking for medical equipment? Why would you make that up yourself? The nurses are doing the work and they probably have good ideas. Working together not only gives you the brainpower and creativity of the group; it also ensures engagement, that people feel heard because their opinion matters. They see that something is actually done when you implement the solutions".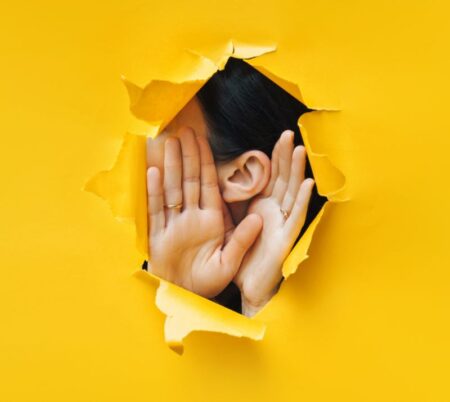 Ask deliberate open-ended question
What does that look like in practice? Because how do you consult and include all 120 colleagues in your department? Or the more than 4,000 employees of the hospital? Managers have no time for dozens (or hundreds…) of personal discussions about a particular problem, but they do want to pay real attention to employees and their ideas so that they learn from each other, seek cooperation and work out what is best. CircleLytics: "Our platform simulates such a conversation online. You start by coming up with a good, stimulating question that challenges the target group to give their input. This could be a current problem, but also questions about why people value the organization, so that more attention can be paid to this. It is important that the manager actually does something with the input that is given and because of the short lead times of the online dialogue ánd clear-cut outcomes of the co-creation this can be done very quickly. In days even."
Spaarne Gasthuis: "If you identify a problem but do not want to solve it, you should not ask that question. This stimulating open-ended question is given to the employees in a first round. In the second round, the employees can see each other's answers, learn from them and enrich them by scores and explanations. This is done anonymously so that hierarchy is not an obstacle. The outcome of this second round is an overview of the contributions that are most supported by the employees. You get the sentiment from the people themselves about what others are saying." CircleLytics: "A nice side effect is that everyone gets the chance to read other solutions or perspectives as well, making the use of dialogue an intervention in itself."
Curious? Plan your demo or just an exchange of thoughts with the CircleLytics team here.
Marvel superheroes
CircleLytics: "Actually, online dialogue is a lot like Marvel's superheroes. You use an attribute, in this case technology, to get more out of yourself. To learn more, to be inspired and to see more perspectives. Managers achieve more by harnessing the brainpower of their people. Scientific research shows that thinking about a problem together produces up to 60% more brainpower than thinking about it individually". Spaarne Gasthuis: "Within a week, the platform has already produced 800 suggestions for solving a problem, with the most supported at the top and why. This is how managers find out what their people know and what they do not understand on their own".
CircleLytics used for Patient safety
Spaarne Gasthuis: "In a certain department of Spaarne Gasthuis, the alarm of a monitor was missed several times within a short period of time. Fortunately, patient safety was not compromised. A measure was immediately taken to reduce this risk. A second screen was placed above the current one in order to display the data in a larger format. A number of other technical solutions turned out not to be feasible in the short term and therefore the colleagues of the department were asked to share their thoughts. What are suggestions that were not thought of before? The question asked in round 1: What is the very first action we need to take to ensure that we don't miss an alarm on the monitor in a month's time? And in round 2, the question was: If you agree with the suggestion then give it a positive rating, and if you disagree or do not recognize the suggestion, give it a negative rating. Please explain your answer. The outcome was that the most frequently mentioned solution from round 1 was voted down in round 2. Another solution emerged. This was put forward by a minority, but it could count on broad support among colleagues in the end. For the team leaders the first intervention to solve the problem is now clear, which is a different solution than they initially had in mind". "By using the online dialogue, they now know which solution has the greatest chance of success", says Saskia Haasnoot, Strategic Business Partner at Spaarne Gasthuis who uses CircleLytics in cooperation with Spaarne Labs. Together they were curious about the tool and wanted to experiment with it to learn from it. Haasnoot notices the enthusiasm of colleagues for this online dialogue: the platform offers opportunities for employees to give their input and managers have quick insight into what the colleagues support most and why. That is exactly what the Future of Work means: better cooperation, more engagement and better decisions! That's co-creation.
More information about co-creation and dialogue
If you want to know more about using the CircleLytics online tool, please contact us or contact Spaarne Labs.