Demo
We would like to introduce you to the operation and impact of the dialogue we developed. We do this by simply setting up a demo session. You will also be able to see the demo on this page shortly. The demo takes 15 minutes and we can set up a session with several people. It usually takes longer to go through all the questions properly, we will make sure we have plenty of time to do so. The instrument itself is easy to understand.
Paid pilot
We can then set up a pilot. We recommend a pilot of 3 to 12 months. In this period, several dialogues can be carried out. You will also learn how easy the tool is to use, without any help from us. We are, however, ready to help you, for example in designing powerful questions. This pilot involves costs. Keep in mind a minimum amount of €2.500 excl VAT, including the design of powerful questions.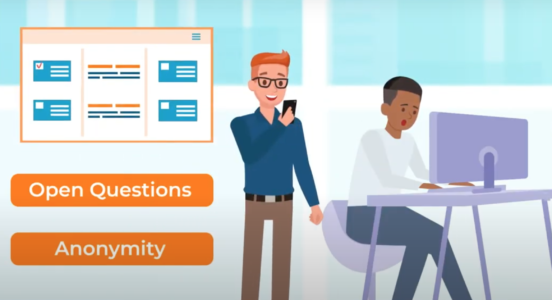 Project
You can use CircleLytics on a project basis, for one or more interventions. This will give you direct value, interesting data and higher engagement of people. Again, take into account a minimum amount of €2,500 excl. VAT, including the design of powerful questions.
Subscription
Most organizations take out a subscription immediately or after a pilot. They do this for one or more of the following reasons:
They want to have a continuous dialogue (continuous listening)
They want to spread several topics over the whole year
They want to repeat topics to see trends
More and more organizations want to use pulse dialogues. These dialogues use a few targeted questions to connect to groups and to keep that connection. If you take out a subscription, keep in mind an amount of €0.25 to a few euros per employee, per month. The larger the organization and the more dialogues, the lower the costs. A subscription can be taken out on an annual basis or for several years. We will offer a discount when you choose a subscription for several years and/or payment in advance for those years. There are also a number of attractive benefits that we will incorporate in a concrete proposal.
Fixed price – unlimited usage
We can offer companies a fixed price contract. In that case they have zero additional costs throughout the year, while benefitting from unlimited usage.
Via Partners
CircleLytics works with partners. These partners apply the online dialogue as an intervention and also in their work. This concerns, for example, strategy, culture, employee participation, business operations, agility, diversity & inclusiveness, sustainability, etc. You can find the partners on this page. They add unique value and can guide, advise and relieve a team, department or entire organization. These partners can be contacted directly.  They set their own prices.
Free of charge
We regularly help network organizations, charities and also sectors such as education and employee participation (works councils) by making dialogue available free of charge. We are happy to discuss whether your organization qualifies for this.
Contact us to discuss how we can help you. We always make you happy.