Our vision is simple: we foster collaborative learning and collective intelligence & creativity. For this we've invented and continuously develop our platform CircleLytics Dialogue.
Trust: Our technology and solutions allow people to be questioned and truly listened to in an innovative way, which results in gaining collective knowledge, a sense of alertness and they will feel they're being taken seriously.
Learning: People learn more when they can absorb knowledge and ideas from others and then form an opinion.  The power of using networks: they connect knowledge.
Result: performing together provides the motivation, energy and willpower to positively deal with change. Having influence on change determines whether different behaviour really comes about.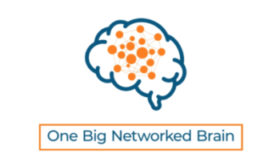 Our dialogue technology allows small and large groups to contribute to presented challenges in a safe, efficient and intelligent way. In our uniquely designed 2nd and 3rd steps, groups are encouraged to actively participate, share thoughts and be open to contributions from others. Due to the anonymity in this process, social desirability is excluded and the most important contributions become visible. Qualitative and quantitative data are presented in a structured and clear way in graphs, reports and exports, to ensure that the most important issues are immediately visible.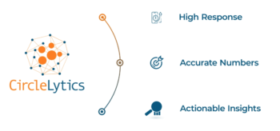 We manage and develop our technology ourselves. Partners and organisations use us to address numerous bottlenecks and ambitions in their organisations (see examples). The name CircleLytics is composed of circle and analytics. Circle stands for the circular process that starts with a dialogue within a network – team, department, organisation or broader – to communicate, learn and reflect. Knowledge and creativity produce the best ideas and solutions, as well as suggestions for new themes and bottlenecks that can be tackled together. This is an ongoing process. Analytics stands for the direct analyses and insights from the thought processes and creativity of the network involved. You will learn how people are inspired by other opinions and how they are prepared to revise their opinions or distance themselves from them and embrace new ones. This is an essential and complex goal to achieve: people are under great work and time pressure and show little or no real interest in each other's perspective. This is where we succeed as CircleLytics.
So, if you want to challenge your stakeholders, employees, members, patients, citizens, students and customers to a more intelligent form of co-creation with the aim to make each other smarter, learn from each other and increase insights, call us today: 085 – 401 11 61 or +31(0)6 – 11 78 80 47
Contact us now to learn more, start your pilot today, become a partner!