Stimulating curiosity and being open to other points of view
Cutting, pasting and making decisions. In a nutshell, this is what Mark Nijssen and his company De organisatieontwerpers do for organizations in the public and semi-public sector. Especially organizations such as municipalities, health and safety institutions, health and safety service providers, participation companies, etc. When the organizational structure changes, a lot changes in other areas such as teams, decision trees and processes within organizations. During this process, he uses CircleLytics Dialogue to collect the opinions of various stakeholders and to make people aware of the need to 'look outside', literally outside the organization, as well as outside their team, their department. In other words, different perspectives. It also shows whether a plan devised by the management team is in line with what the employees want or need: interaction between and balancing of top-down and bottom-up. With this information, he continues the process of organizational change. The accumulated involvement of employees and especially their valuable input is a wonderful starting point and increases agility.
Focus on participation and agility
Mark: "I like a participative approach. That is why I invite people within organizations to be curious about the outside world. This includes the principle of deliberately asking open-ended questions and inviting them to share experiences with colleagues. What do you see, what do you think, what moves you? I try to get organizations to take a conscious, broad look. That takes guts, because it asks for information inside and outside the organization and calls for action. The dialogue will give you the most appreciated answers (top 5) and the least appreciated (bottom 5). I share both, because you can also get valuable information from the bottom 5. This way, you can immediately see whether a well-thought-out idea is indeed well received within the organization. You can test and sharpen top-down ideas, but I also use open-ended questions to collect bottom-up ideas or images. CircleLytics Dialogue measures the sentiment on ideas and opinions of others. Everyone learns from this, and everything is ranked in order of importance, support.
Curious? Plan your demo or just an exchange of thoughts with the CircleLytics team here.
I regularly receive requests from organizations that have implemented a change in strategy, or that have issues regarding cooperation. Of course, a management team already has a certain idea, but it is important to test whether this also fits with the needs of the organization and its employees. As management team, having tunnel vision is a pitfall, so it's important to stimulate curiosity and gain knowledge from your own employees.
Dialogue is not just about gaining support for a decision. In the context of remaining curious, it makes sense to ask the employees based on their expertise: How do you see this situation? They have built up a lot of know-how. People who have been working for the organization for a long time can tell you a lot, but the fresh view of new people is also important. Talk to people who seem to be in resistance. Because often they are not – and sometimes they are – but they have valuable experiences and insights anyway. Ask them how they view the issue and listen carefully to their solutions. Through the online dialogue, you see a positive influence from groups that are willing to participate, to groups that are resisting. This is how you increase the agility of their thinking: by letting them learn from the opinions of others. It really is a waste not to use built-up knowledge and experience within an organization. And it's better to do it now than later when it's too late, for example during the implementation, and they turn out to be right after all, or want to be…
Read here also our blog "The next step in employee listening is called dialogue!"
Agile organization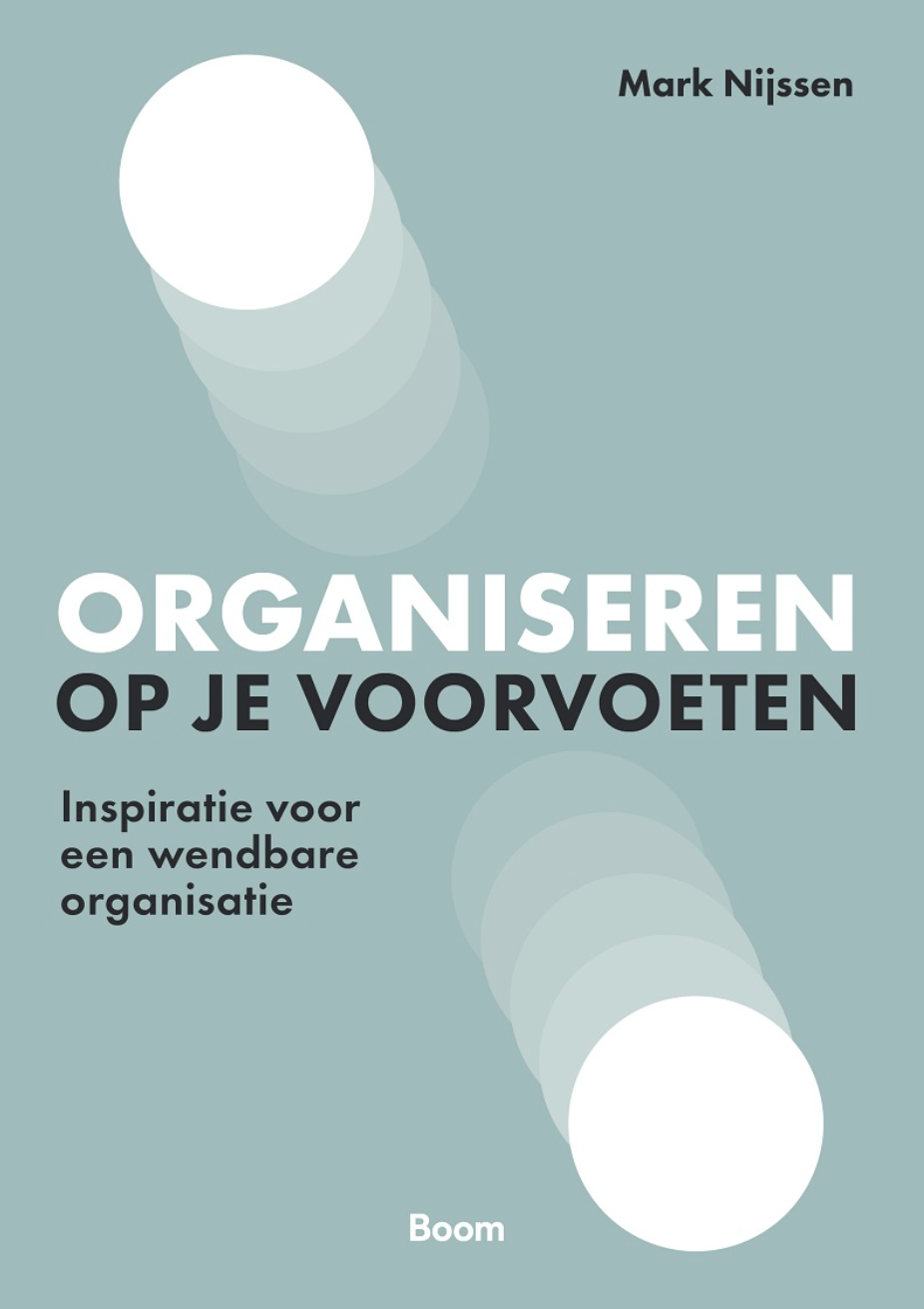 Another aspect you need as an organization is agility. I recently published a book about this: 'Organiseren op je Voorvoeten' (organizing on your toes, ed.), in which I used the metaphor of a tennis player. You're on your toes with an inquisitive gaze, curious about what is coming.  This is how you prepare for unexpected situations, which is what an agile organization does. I also mentioned dialogue in this book, precisely because it fits in with my vision of allowing everyone to participate. You don't have to rely on assumptions; it's even risky to 'fill in the blanks'. With the dialogue, you can ask people directly. You can do so in a way that arouses curiosity and allows you to reach everyone at the same time.
By asking one or a few appropriate, open-ended questions, you will receive the right answers, with which you can continue the process. To get to that one question, I always use a design team. What do we really want to know? It's important that we stay away from management language and that the question can only be explained in one way. In the context of agility, we often use the question 'what do you see happening in the outside world that all your colleagues should also know? '. We then come to an open-ended and also concrete question in which they get a maximum of 220 characters to answer this question in the 1st round. This is how you can 'force' employees to answer only the most important things. In the second round, they can 'go wild' and score and appreciate the many answers from others.
Results as substantiated advice
The outcomes of dialogues are always input for physical meetings with the design team and management team. I use several dialogues within an organizational design process and the further along we are in the process, the more concrete we can ask about certain situations. The results do not stand alone, they are valuable within a larger and broader process that often leads to a plan for the organization. In addition, the results of the dialogue give us a well-founded advice, because we have given everyone the opportunity to provide input. This results in better-quality conversations, which in turn lead to a better-fitting end result. And more agility. That is why I have been using dialogue in my services for years and why I can recommend it wholeheartedly."
Contact Mark Nijssen of the Organisatieontwerpers (The Netherlands).